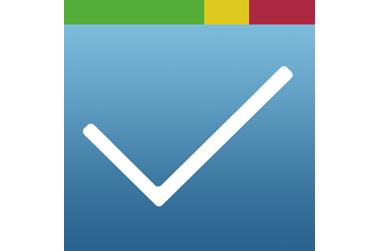 How SnapEval 2.0 Continuous Performance Management Started…
Mike Pinch, SnapEval, LLC co-founder, first envisioned the SnapEval Continuous Performance Management software product in 2012.  Mike's vision for SnapEval 1.0 was driven by the year-end crisis that managers face when asked to fill out annual performance review forms for each of their employees.  Invariably few, if any, notes about the employees' performance were captured during the prior twelve-month period, so the "annual" summary typically focused on performance over the past few months (or weeks) and any memorable extraordinary events (good or bad) that happened earlier in the year.  Realizing that the key was instantly capturing feedback as performance is observed, Mike thought, "There's got to be an app for that." Since none existed, SnapEval Continuous Performance Management software was conceived!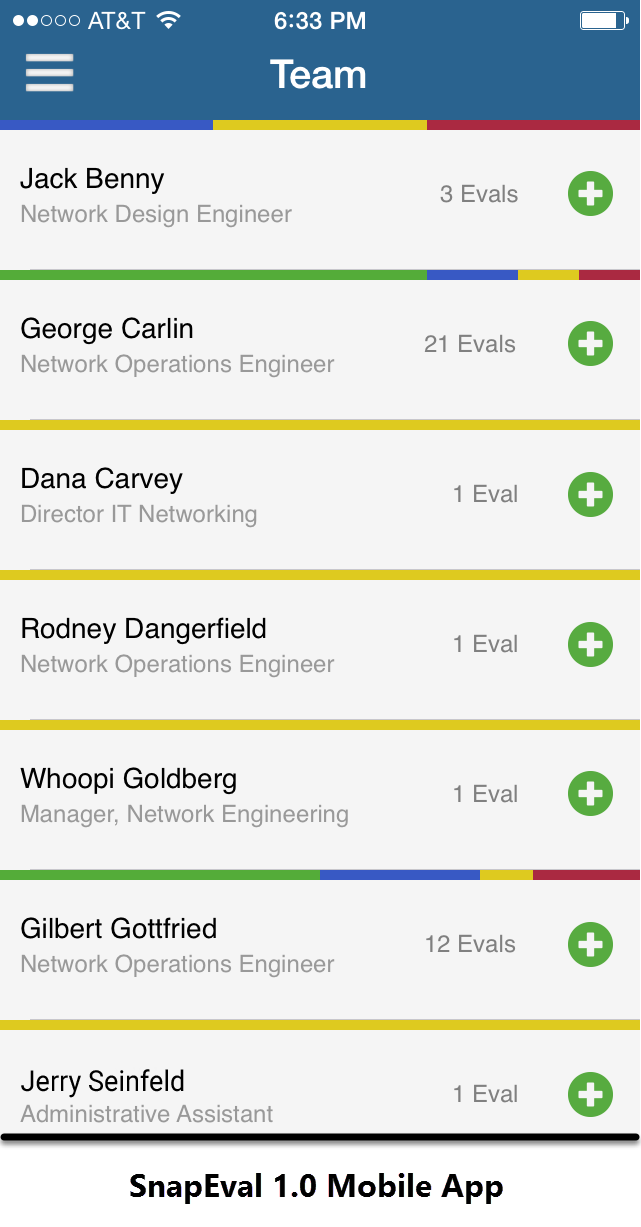 SnapEval 1.0 was released as a mobile app in September 2013 and customers quickly identified the value of aggregating managers' feedback to track performance levels and trends across the organization.  SnapEval 1.0 Enterprise Edition with a cloud-based enterprise dashboard was launched in January 2014.  I joined SnapEval as co-founder in June 2014.
As customer deployments grew in size and complexity, it became apparent that a much more flexible, robust and scalable architecture was required.   For example, customers wanted to be able to set goals for departments, teams and individuals, as well as at the organizational level.  Based on feedback from SnapEval customers and conversations with hundreds of HR Professionals, Mike and I outlined the requirements for SnapEval 2.0 in February 2015.  Built from the ground up on the Amazon Web Services cloud infrastructure and a highly flexible, scalable and secure architecture, SnapEval 2.0 was introduced in October 2015.
We've continued to listen to our customers and other HR Professionals as SnapEval 2.0 has evolved over the past year.  Since the release of SnapEval 2.0, we've added dozens of innovative features to meet customer needs and delight them!  One key insight has been to enable HR Professionals to proactively coach managers about their feedback to an employee, before the employee receives the feedback.  This innovation was so unique that we secured a provisional patent for it in June 2016.
By the way, our responsiveness to customer requests is legendary.  When a customer requests a major new feature, we socialize it with other customers to make sure that it has broad appeal and will meet the needs of both current and prospective customers.  If it does, we typically implement, test and release it in a few weeks.  If it doesn't, we work with the customer to see how we can best meet their needs without negatively impacting others.  Minor features are implemented even more quickly.  Customers are delighted!
At the same time, over the past four years, leading organizations have identified that frequent, structured "check-in" meetings between managers and employees about performance and goals increases employee engagement and performance, satisfies millennials' strong desire for frequent feedback, and improves organizational agility.  These organizations have invested years and millions of dollars in proprietary solutions to capture, manage and share performance feedback for these check-in meetings in their own organizations.
This new performance management process is often called "Continuous Performance Management," and it is now being used to improve traditional annual performance reviews or replace them altogether!
The original vision for SnapEval 2.0 of enabling managers to instantly capture employee performance feedback on their smartphones perfectly supports the frequent, structured check-in meetings that are at the core of Continuous Performance Management.
And Why It's Great for You as an HR Professional!
In addition to using input from customers and HR Professionals to develop SnapEval 2.0's innovative features for Continuous Performance Management, we also listened to their feedback about how they wanted to engage with our company and products.
First, they told us that a 30-day trial wasn't sufficient time to fully evaluate a performance management product like SnapEval 2.0.  They also told us that there was always a concern that somehow there would be a cost or automatic billing at the end of the 30-day period, even though we never asked for a credit card for the trial.  In response, we developed the FREE 10-User Account for teams.  This enables anyone to create a SnapEval 2.0 account, enroll up to ten of their team members, and use it indefinitely for FREE – without a credit card.  All SnapEval 2.0 features are enabled, there's no time limitation and there's no worry about billing or a credit card charge.
Second, they told us that they need to be able to start working with a new product like SnapEval 2.0 immediately, without the complications of enrolling users, setting up goals, or any other configuration details.  To meet this need, we now automatically pre-populate all new SnapEval 2.0 accounts with sample data including users, goal areas, achievement levels and even sample employee feedback.  This means that anyone can begin capturing employee performance feedback within two minutes of creating a new SnapEval 2.0 account.  We also made it extremely simple to replace the sample data with real team members, goal areas and achievement levels.  The sample data can then be automatically eliminated with a single click!
Finally, they told us that they value our responsiveness to questions and requests.  Even though we've worked hard to make the process of setting up and managing SnapEval 2.0 a simple, intuitive, self-service experience, we also want you to know that we always welcome any inquiries, comments or suggestions that you may have about our products or company.
Now that you know more about SnapEval, why not sign up for a FREE account for your team?
I'm David Yeaple, VP of Business Development and Product Management at SnapEval, LLC.  I'd love to get your feedback about this blog, our products or anything else related to employee performance management.  You can reach me at dyeaple@SnapEval.com or +1 585-414-5000.