Two Smart Software Solutions for Improving Employee Engagement and Performance

Ultra-competitive price; intuitive, full-featured solutions; optimized for small to midsize firms. Here's how it works:
For teams of up to 10 employees, it's FREE!
No credit card required.

All features enabled (full version).

Help with activation, configuration and population included.

No time limitation.
Affordable for organizations with more than 10 employees.
Just $2.25 per enrolled employee per month.

Billed monthly, not annually.  Cancel anytime.

No start-up costs or annual contracts.

Technical support included.

No risk.  Start with a free 10-user account.  If you like it, add a credit card and sign-up additional employees.


We have happy customers and want you to be one, too!
SnapEval has been a great extension to the HR function supporting performance, coaching and development for our team.  The ability to set up goals and achievements by level has really streamlined our process. It's very customizable. Team leaders are able to view their team members feedback instantly and evaluations can be queued for HR to review and release prior to the recipient receiving it. Individual summary reports are easy to pull together by team leaders or by HR, and we are also utilizing the 360 (not anonymous) feedback encouraging everyone to be coaching up and down.  We could not be more pleased and wholeheartedly recommend you give this application a try.
Sandra Tucker
I love the Spotlight mobile app and appreciate its ease of use.  A 5-minute orientation is pretty much all that is required before getting started. It gives me the ability to recognize team member efforts whenever and wherever I choose.
We are working hard to build and maintain a firm culture of team work and mutual respect.  Spotlight gives us the ability to timely recognize the efforts of fellow team members.  Everyone appreciates receiving a thank you or recognition for a job well done.
Steven S. Robey, CPA, CVA, CGMA
SnapEval has provided us a vehicle for 360-degree recognition and performance evaluation. We hope to replace formal reviews with feedback from this tool.  It is easy to use. Our employees like the positive environment created here due to regular encouragement and recognition through SnapEval.
Julie Formby
Spotlight has been very well received in our firm. The recognition tool is not only cost-effective, it's very simple to use. The company reps have been responsive to our questions and have been able to make system adjustments based on our suggestions. They really listen to our ideas and they come through with meeting our needs.
David Mandrycky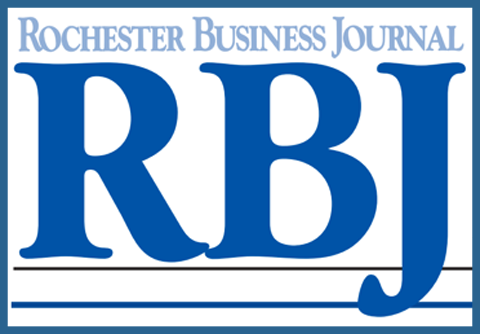 Real-time employee feedback can be a snap
SnapEval products help keep track of performance throughout the year
By KERRY FELTNER
One year cannot fit into a day. That is essentially the problem SnapEval, LLC is addressing with its products as the firm seeks to end the imprecise tedium of annual performance reviews.
"The idea formed around the concept of: people need to do these annual performance reviews, but when you get to the end of the calendar year you can't remember all the details," said David Yeaple, co-founder and business development and product manager of SnapEval.
SnapEval is the name of the company as well as the name of the firm's signature continuous performance improvement product.
The product allows managers to give real-time feedback to their employees throughout the year. The feedback is private, generally only shared with senior leadership, human resources leaders and the employee.
The firm's second product is Spotlight. It is a cloud-based mobile application and web portal launched in 2015 to track and promote employee recognition within a company. The system allows feedback to be shared with the whole company…